Starting today, consumers can preorder unu, the world's first universal entertainment hub, at Gamestop retail stores, Gamestop.com, and Newegg.com. The product will go on sale in November at Amazon.com, BestBuy.com, and Walmart.com.
Available in two versions for the November launch, both have full access to the more than 1 million games and apps to enjoy via the Google Play store. The unu Media Edition comes with a TV docking station and an air mouse controller with keyboard for $199.99 MSRP, and the fully-loaded Gaming Edition adds an advanced game controller supporting tens of thousands of video games for $249.99 MSRP.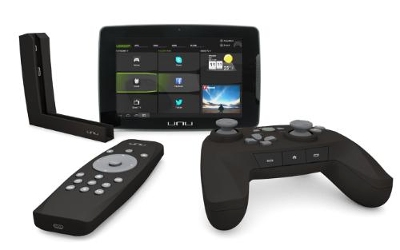 "unu may just be the 'why didn't I think of that' product for 2013," says Nicki Repenning, Vice President of Business Development, Sunflex. "The tablet is one of the most exciting consumer technologies in the last 50 years, but we knew it could and should do more. So, we built a custom smart TV user interface and two different controllers to match up with every entertainment experience found on the Google Play Store. That's how unu was born."
So, you can either be bummed you didn't think of it, or you can spoil yourself, friends, or family. Given its universal use, unu may be the best and easiest solution to the constant wail from kids of all ages, "I'm bored!" And, since it can move from TV to TV and room to room, it might even bring peace over living room big screen arguments.
unu is the lightest, easiest, and most unobtrusive way to play video games, watch movies, or enjoy hundreds of thousands of other experiences on any TV. Or, just enjoy it as a tablet. The backside of the air mouse also includes a keyboard for super easy Internet browsing, typing emails, or chatting on social media.
The slender, lightweight 7-inch system is an HD-display Android 4.2 tablet that can be used on its own or docked to your TV as a smart TV. It comes with a sleek portable docking station and a proprietary Bluetooth air mouse remote that lets users explore apps with immense ease. unu's proprietary user interface is simple and powerful. Enabled by the latest 1.6 GHZ quad-core processor, users will enjoy full HD 1080p videos, and seamless execution of any app.
Sunflex is the creator of unu. With 17 successful years in making gaming peripherals, unu's wireless game controller delivers high precision and extremely low latency, a crucial feature for gamers. And, it comes pre-loaded with APK support for nearly every video game app available.
Consumers can preorder today at http://theunu.com