Headlines
Mike Lennon: "In a rare move, Microsoft is breaking its normal procedures and will issue an emergency out-of-band security update on Thursday to address a recently disclosed vulnerability that affects various Web platforms industry-wide."
"Seven Asian companies have come to a US$553 million settlement with several U.S. states in connection with charges of fixing prices of LCD (liquid crystal display) screens, thus pushing up the prices of computers, television sets and other electronics in which the panels were used." John Ribeiro has the story.
"An Italian regulator has fined Apple €900,000 ($1.17m) for trying to sell a two-year extended warranty when customers were entitled to such a thing for free under Italian law," reports Bill Ray.
Cellphones
Phone manufacturer HTC has announced: "We have heard your voice and starting now, we will allow our bootloader to be unlocked for 2011 models going forward."
"Verizon has confirmed to us that it's adding the $2 convenience fee for paying your bill online or over the phone, and has posted a blurb in its News Center detailing the options available to someone who wants to avoid it," writes Paul Miller.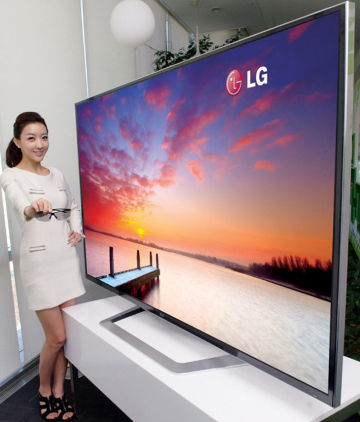 LG's new flatscreen.
Hardware
LG Electronics will debut an 84-inch 3D flatscreen television at CES 2012.
According to John Paczkowski, "Sony's new PlayStation Vita isn't selling quite as well as it did when it first launched."
Software
A report claims that Linux Mint has overtaken Ubuntu to become the most popular distribution of Linux operating systems.