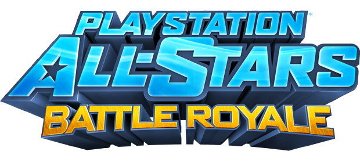 Sony Computer Entertainment America LLC (SCEA) today announced the release of PlayStation® All-Stars Battle Royale, available for PlayStation®3 (PS3™).  Developed by SuperBot Entertainment, PlayStation All-Stars Battle Royale is the ultimate four-player brawler, influenced by some of the greatest PlayStation themes and characters of all time. Spanning the entire PlayStation universe, players will select and control the likes of iconic characters such as Kratos, Sweet Tooth, Parappa, Fat Princess, Colonel Radec, and Sly Cooper among others. Additionally, PlayStation All-Stars Battle Royale will include a line-up of special characters from some of the game industry's top third party developers and publishers. With a host of playable characters, special attacks, themed stages, and mash up music, PlayStation All-Stars Battle Royale pits players in a deep fighting game that draws inspiration throughout the colorful PlayStation universe.
"PlayStation All-Stars Battle Royale delivers a veritable encyclopedia of PlayStation's rich gaming history," said Guy Longworth, Senior Vice President of Marketing, SCEA. "This game is a celebration for fans of PlayStation and we are excited to deliver the most comprehensive brawler available."
PlayStation All-Stars Battle Royale gives players access to a wide variety of PlayStation characters and ties in the excitement of a four player, full screen brawler.  Players can fight in a variety of configurations, including versus matches for four, team battles, special practice modes, and team up with friends to take on players online.  Online battles will deliver a new set of challenges, including Tournament mode, Special Event Battle, and Custom Matches.  In Tournament, players are matched online to gain experience and special awards.  Special Event Battles allow SuperBot to set match parameters daily, and players earn experience points towards an overall leaderboard based on performance.  Players can also arrange customized matches with their own rules. 
Environments and music are drawn from the rich and varied history of PlayStation titles, then thrown together in unique mash ups that showcase each property in a new setting.  The mash up elements will introduce a secondary IP to an existing theme, allowing situations where characters and environments from completely different PlayStation IP can interact during a match.  The in-game music, composed by John King of the Dust Brothers, will also stay true to the mash up theme by incorporating a mix of various IP soundtracks throughout. 
In addition to a rich and deep online multiplayer experience, players can engage in several single player modes including Combat Trials and Arcade mode.  In Combat Trials, players not only learn the basics of the game but perfect their skills through hundreds of unique challenges.  Additionally players can play through a fixed level progression with prizes in Arcade mode. 
PlayStation All-Stars Battle Royale has not yet been rated.  For more information about the title, please visit www.playstationallstarsbattleroyale.com.