Thup Games, creator of popular children's early learning apps, is announcing the release of Monkey Preschool Fix-It on Apple App Store.
Fix-It is the fifth offering to star Thup's loveable Monkey character, carrying on the design philosophy of empowering kids to learn and play on their own. The first game in the series, Monkey Preschool Lunchbox, is the most downloaded game for preschoolers in the U.S. iOS App Store.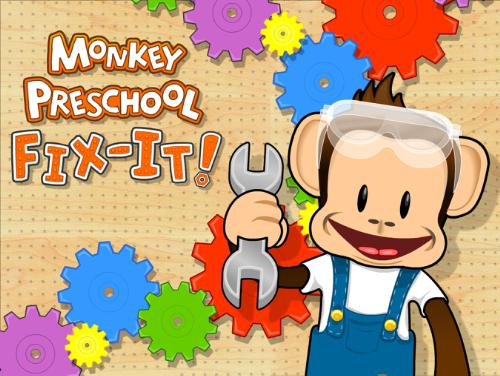 This installment takes the Monkey out of the jungle and into a busy workshop environment, with lively interactions like hammering nails, sawing wood, drilling bolts, and fixing toy cars. This toddler-friendly app features a collection of minigames that reinforce early childhood lessons including shape recognition, letter and number identification, and matching puzzles.

"Monkey Preschool Fix-It's stages are built around classic early childhood lessons - ABC's, 1-2-3's, and shape and pattern recognition," said Jim Nichols, co-founder of Thup. "It incorporates play styles that are interactive motor skill driven actions. We think it's a great addition to the Monkey Preschool experience."