Star TrekTM Online, the award-winning free-to-play MMORPG, is launching its latest content update Season 8: The Sphere on November 12, 2013.  Players will be introduced to the Voth, an ancient alien species being used for the first time in a Star Trek video game, and will journey to the inside of a massive Dyson sphere where they'll uncover a plot that threatens the Galaxy.
"Sphere of Influence", featuring Star Trek: The Next Generation (TNG) cast member Michael Dorn as Worf, is now live. A continuation of the TNG episode "Schisms", players journey with Worf to confront the terrors of the past and discover clues about the Sphere's purpose.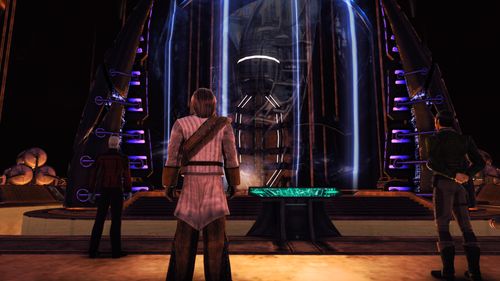 "We couldn't be more excited to announce the release date of Season 8: The Sphere," said Executive Producer, Daniel Stahl. "We continue to deliver free downloadable updates to the game and bring compelling new experiences to our players year after year. We're also thrilled that Michael Dorn has reprised his role as Worf in not just our latest feature, but all of the previous Klingon episodes as well. Having another legendary Star Trek character lend their support for Star Trek Online shows our commitment to expand on the stories that make 'Trek' such a beloved franchise."

Star Trek Online is a free-to-play massively multiplayer online game where players can pioneer their own destiny as Captain of a Federation starship. Or they can become a Klingon Warlord and expand the Empire to the far reaches of the galaxy. With its latest expansion, Legacy of Romulus, players can work to rebuild the Romulan legacy as a member of the Romulan Republic. In Star Trek Online players have the opportunity to visit iconic locations from the popular Star Trek fiction, reach out to unexplored star systems and make contact with new alien species.
For more information and to download and play 
Star Trek Online 
for free, visit the
website
.