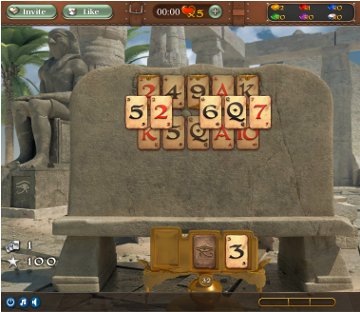 King.com, the leading casual social games company, today announces that it has launched one of its most popular games, Pyramid Solitaire, onto Facebook. Pyramid Solitaire Saga becomes King.com's seventh Saga game on the platform, furthering the company's climb past 10 million daily active users.
Riccardo Zacconi, CEO of King.com, said: "The launch of Pyramid Solitaire Saga continues our strategy of bringing our most popular and well tested games from King.com to Facebook. We are delighted to surpass 10 million daily active users and look forward to launching more games and continuing the momentum."
Pyramid Solitaire Saga is based around the adventures of intrepid aviator Helena Lightfoot and her helper Kingsley as they explore the Pharaoh's Pyramid Kingdom. The goal is to clear a deck of cards and catch the scarabs, while collecting points or clearing a certain number of cards in a row. The game is free and includes 60 exciting levels across six episodes.
To play King.com's newest game, Pyramid Solitaire Saga, please visit http://apps.facebook.com/pyramidsolitairesaga/.