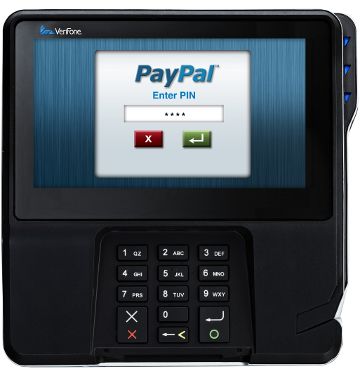 VeriFone Systems, Inc., and PayPal today announced a comprehensive licensing, marketing and implementation agreement that advances PayPal acceptance at large retailers nationwide.
With VeriFone's customer base encompassing 80 percent of the top 200 largest retailers in the U.S., the agreement provides PayPal with unprecedented access to over one million high volume points of sale. Together, VeriFone and PayPal offer retailers the opportunity to converge e-commerce and retail payments into a new shopping experience for consumers.
As participating retailers take advantage of VeriFone's software upgrade and services, shoppers will be able to utilize the existing spectrum of PayPal payment methods at checkout, including using a PayPal Access card and PIN or entering a phone number and PIN. The VeriFone solution is future-proof so that adding new options, such as NFC, will be easy to implement when they become available.
"VeriFone's extensive customer base and strong technology make it a natural ally for PayPal as we continue to deliver on our strategy to bring intelligent electronic payments and value-added offers to brick-and-mortar stores," said Don Kingsborough, VP, Retail and Pre-Paid Services, PayPal.
Initially VeriFone will layer PayPal's "digital wallet" interfaces and user experience at select merchant locations in the U.S., alongside traditional payment forms, spurring consumer demand for this unique payment experience. Long-term, VeriFone will enable PayPal acceptance natively as part of new services and solution packages offered to its expansive global retail customer base.
"Retailers who take advantage of the extensions to VeriFone's platforms will be able to offer their customers a rich environment that integrates the virtual and physical retail worlds," said Jennifer Miles, VeriFone executive vice president, North America. "By working to extend PayPal's reach into traditional retail, VeriFone is providing retailers with an immediate and simple way to adopt and manage new payment experiences that consumers are demanding."
PayPal acceptance will initially be implemented on VeriFone's MX Solutions product families popular with large merchants.
Retailers can obtain additional information at www.verifone.com/paypal